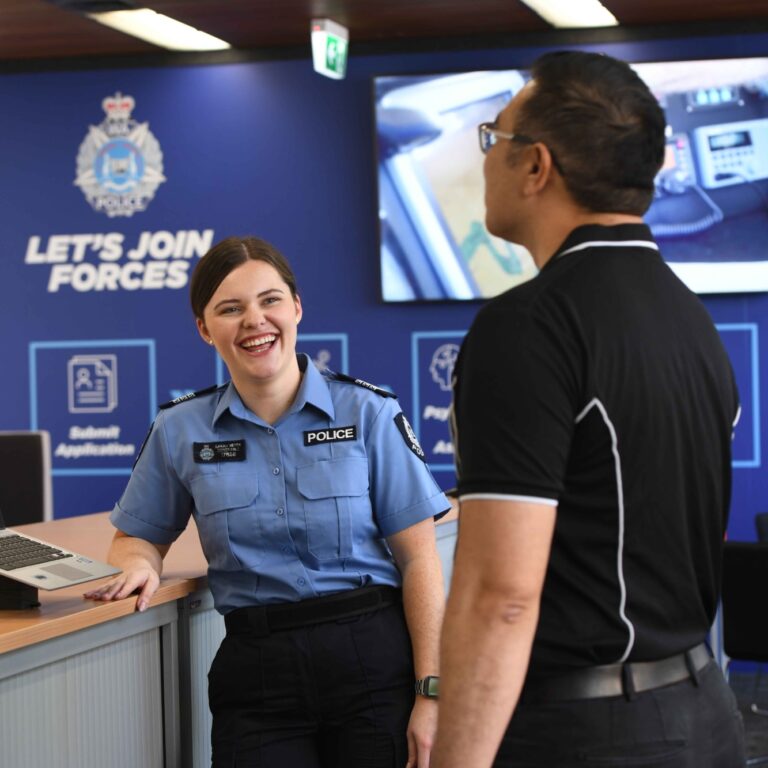 New Recruitment Centre
The WA Police Force now has a Recruitment Centre located in the Perth City. As well as submitting an application online, you can ask our friendly officers any questions about a career in policing, find out more about the application process, training expectations, eligibility requirements or you can even have your application documents certified. We'd love to chat with you, so come and visit us.
Open Monday to Friday and Saturday mornings.
Explore what's possible
A world of opportunity awaits you. After probation, you'll be provided with the tools and support to explore technical roles, take up a regional position or continue your professional development.
You'll get to experience a dynamic career, full of endless possibilities.
No two days are the same
Joining WA Police is a life-changing decision. From your daily tasks, the location you're deployed, or the team you join - every day will bring something new.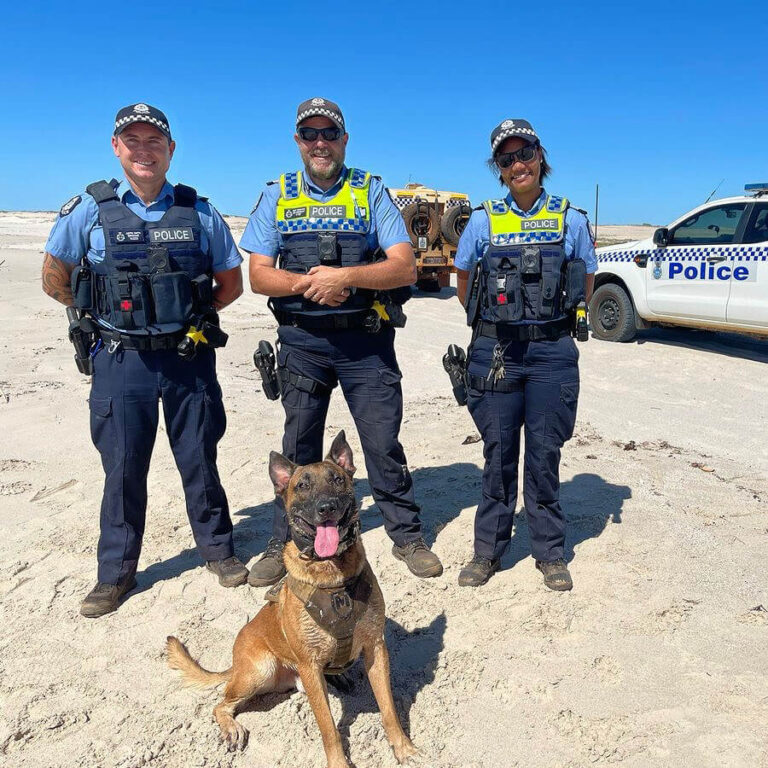 A team that cares
When you become a police officer you'll be part of a caring and supportive team who always have your back. It truly is a job with more purpose.
Our values
Our values are more than just words. They represent how we support the community and are the qualities you need as a member of the WA Police Force.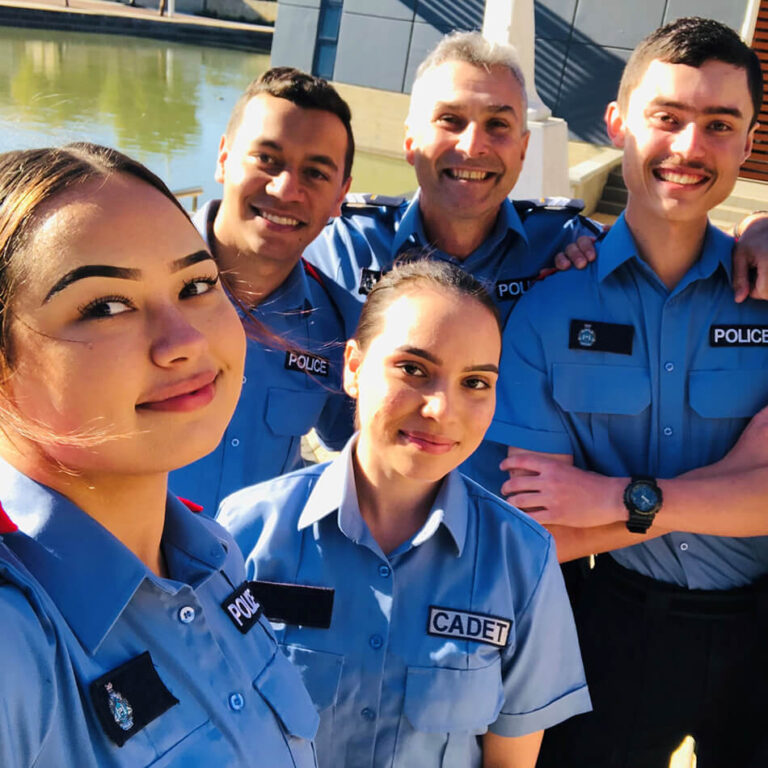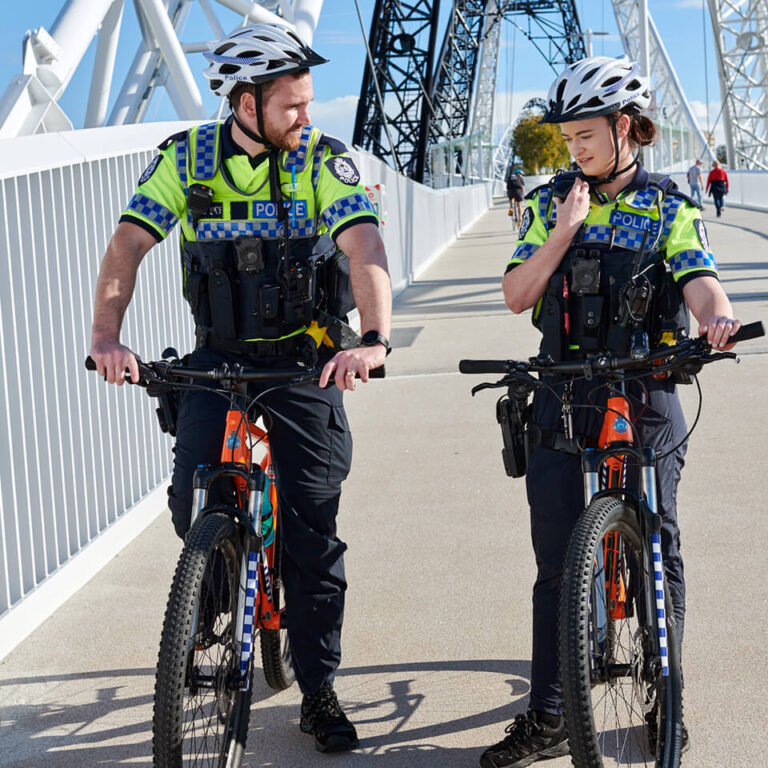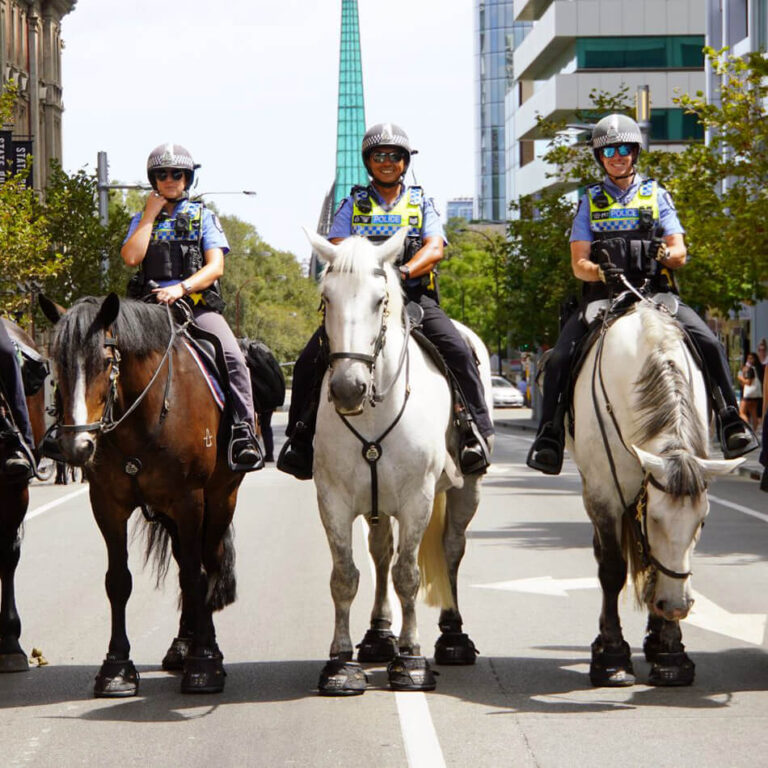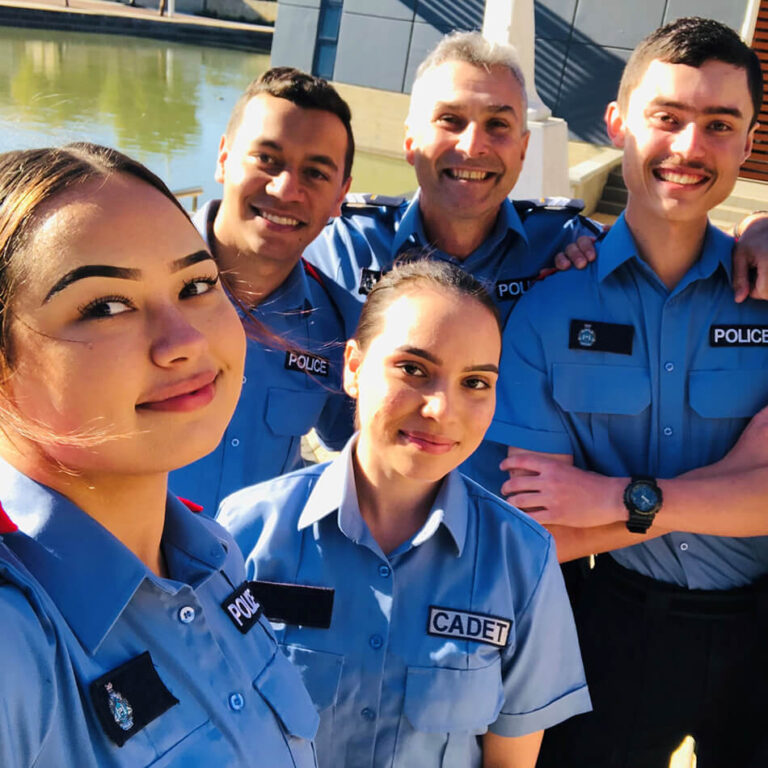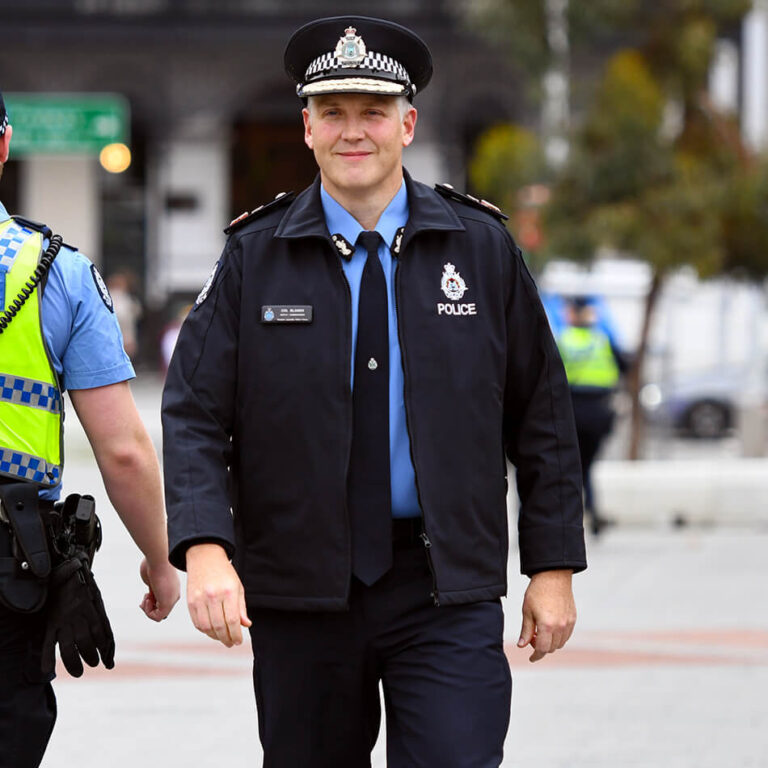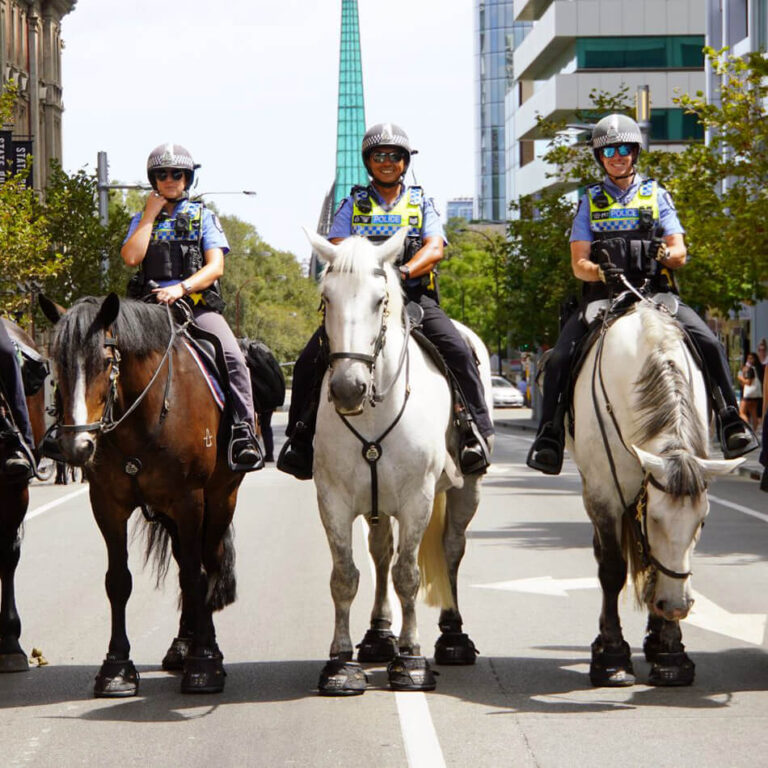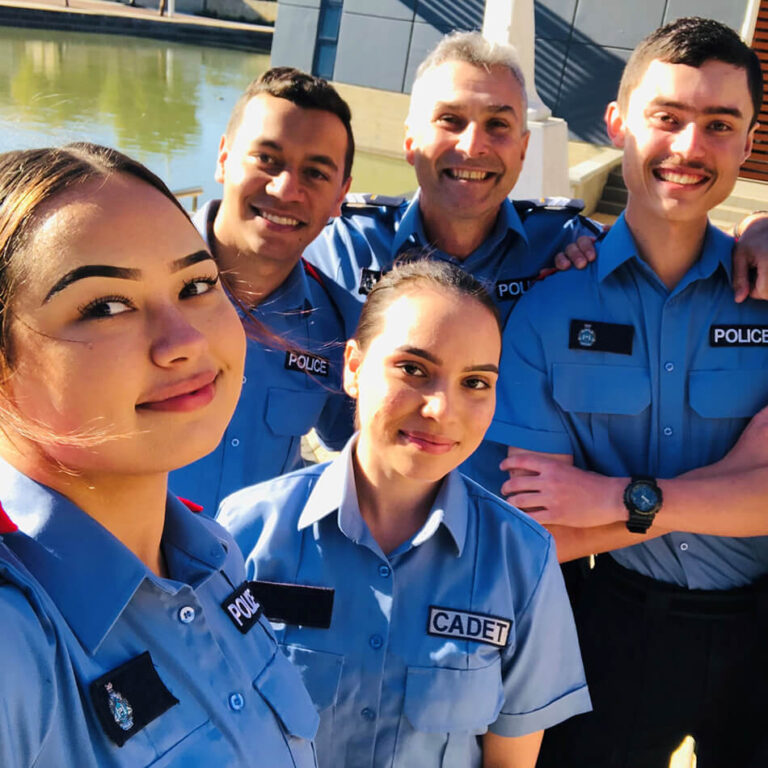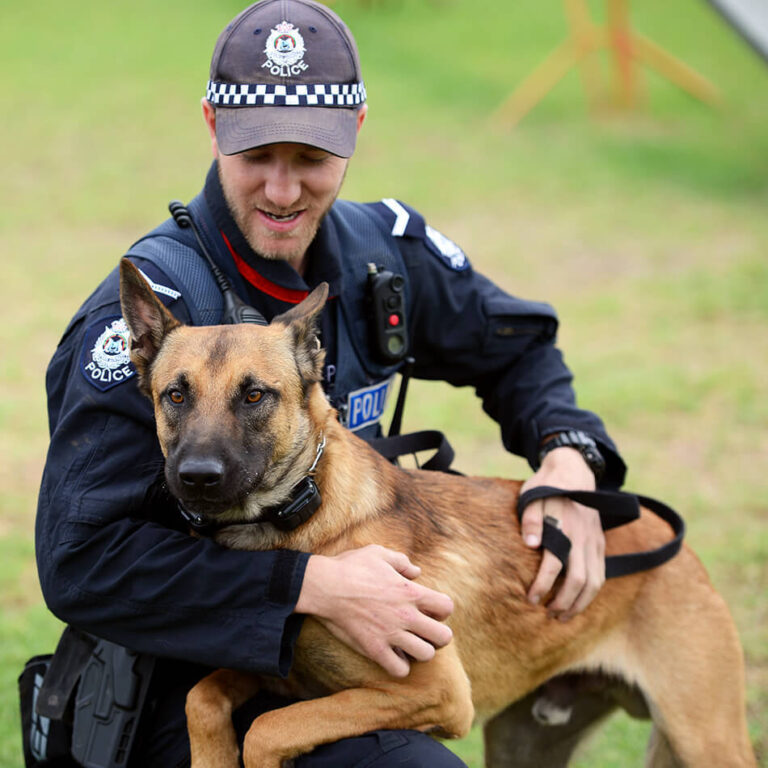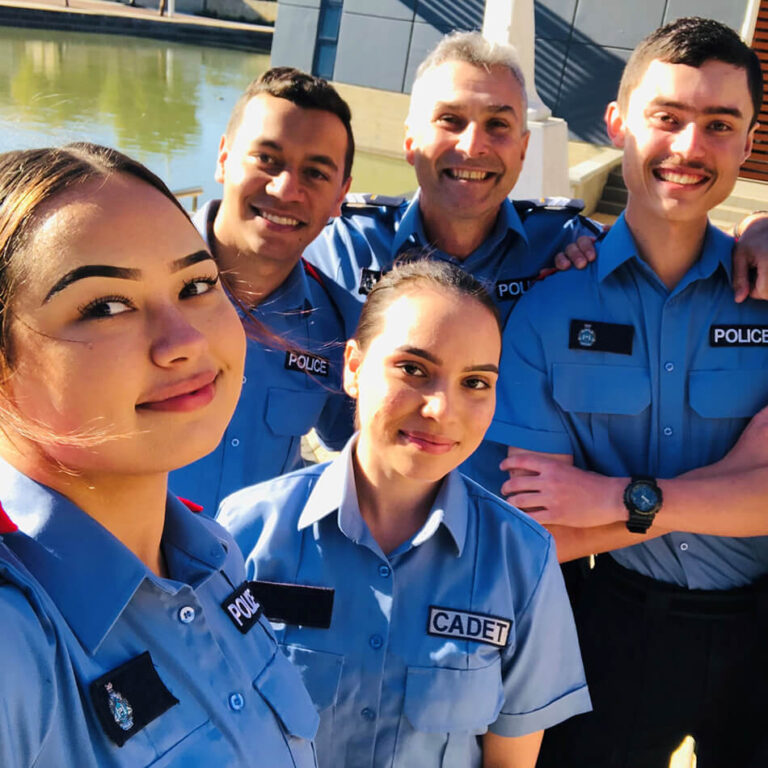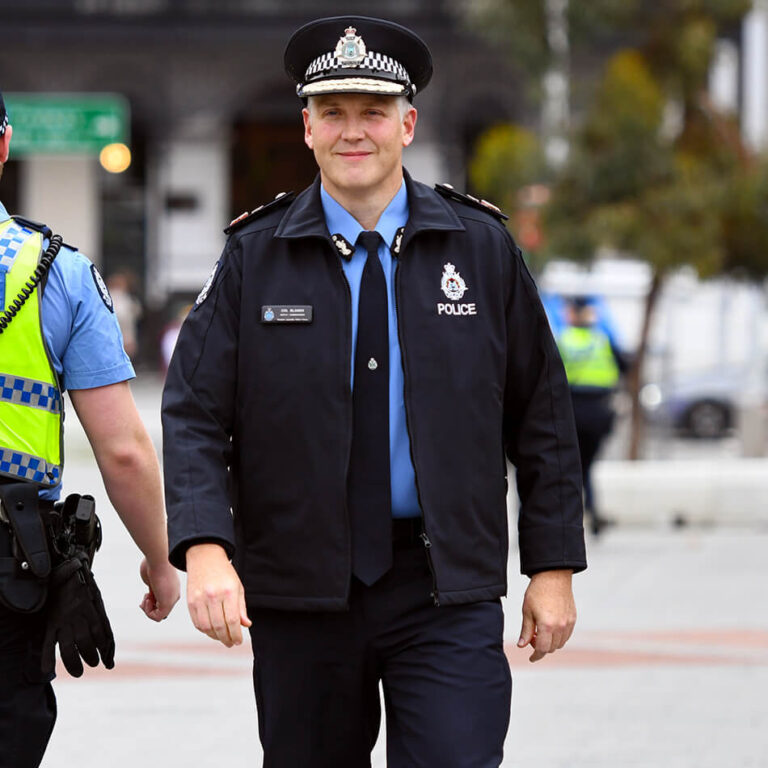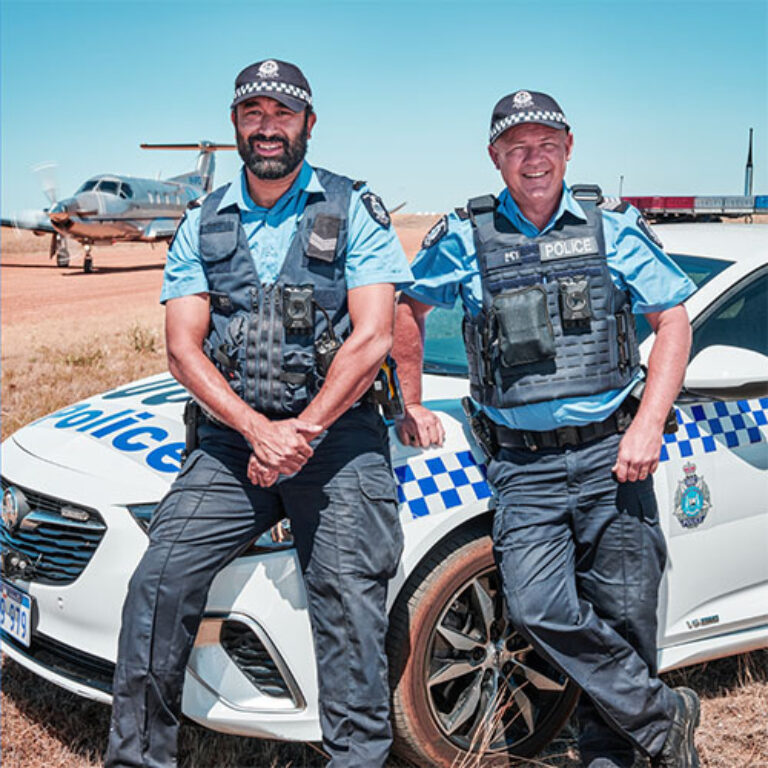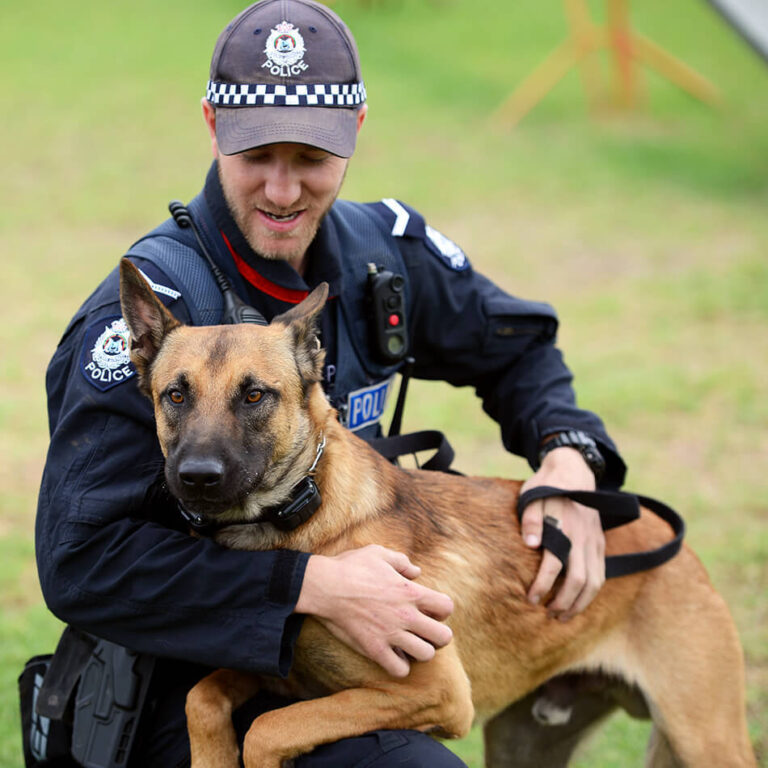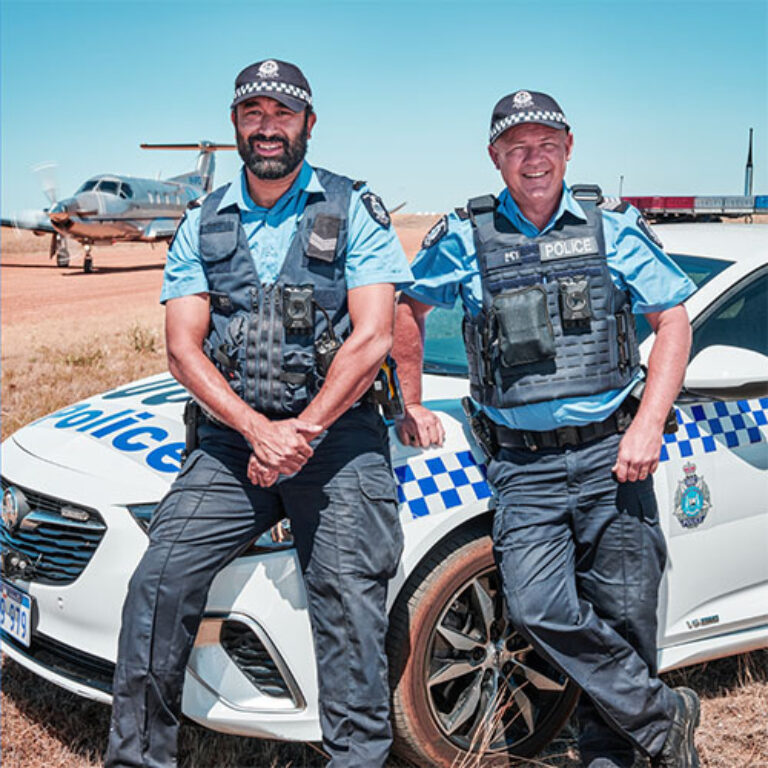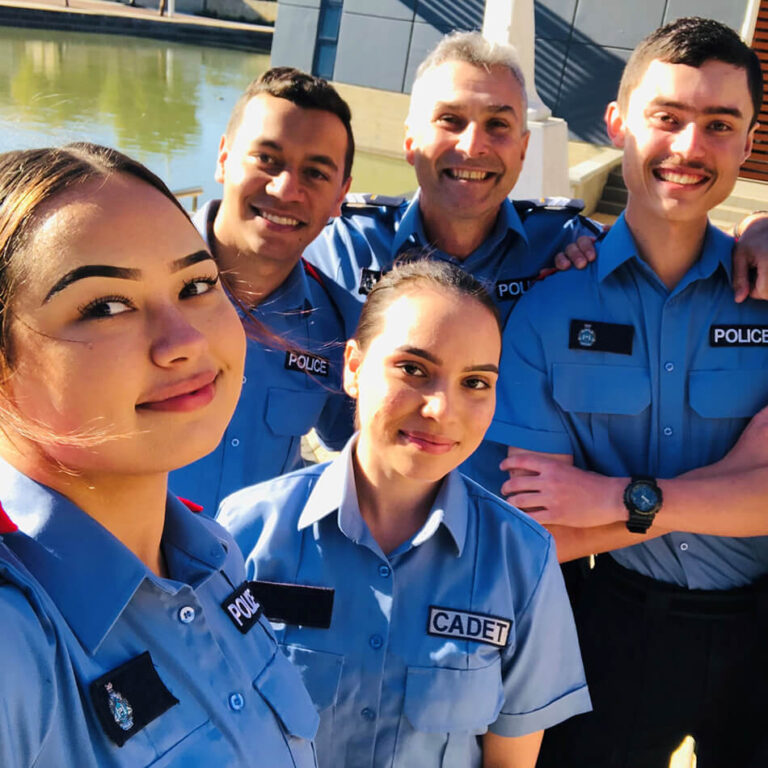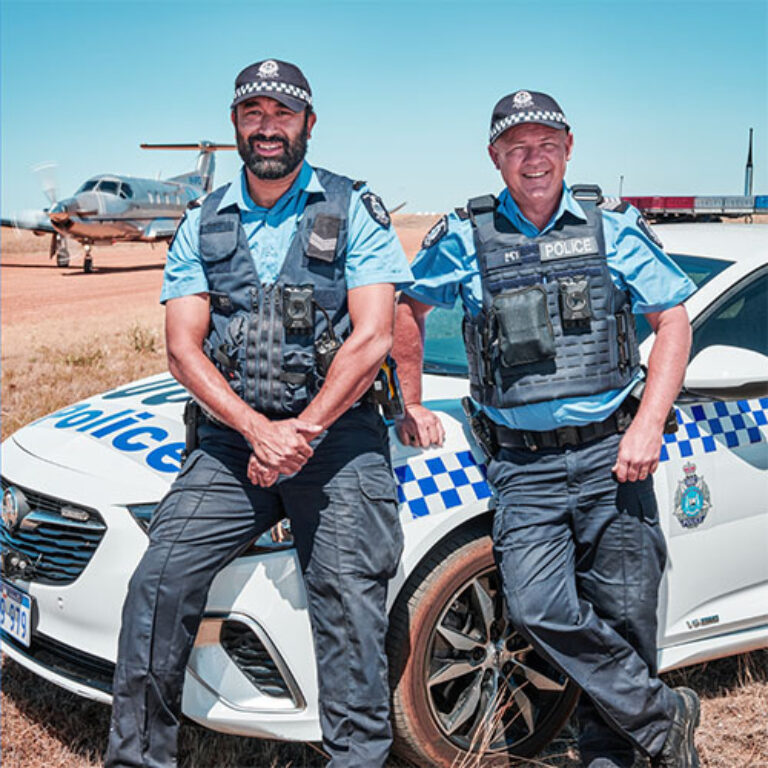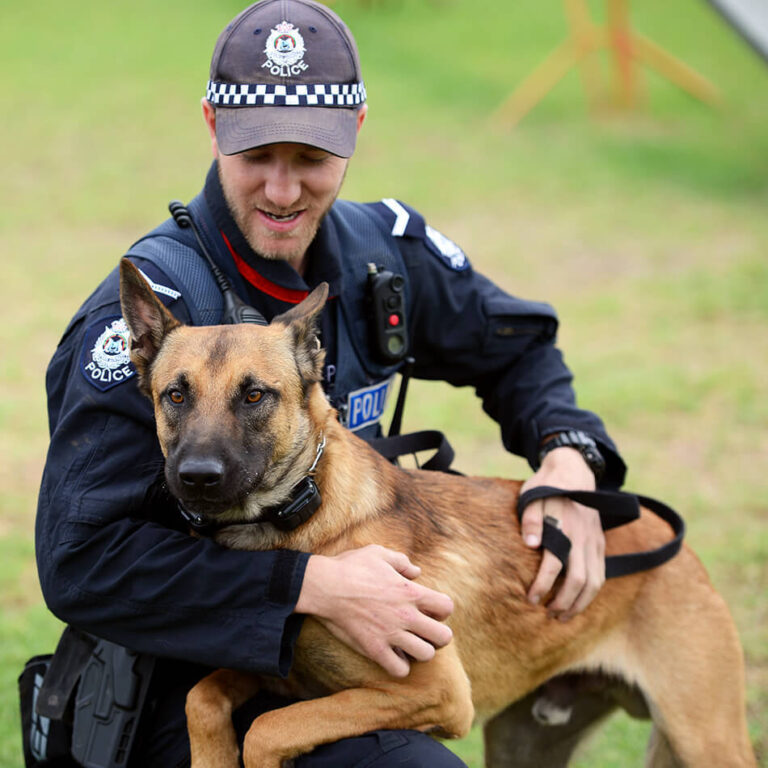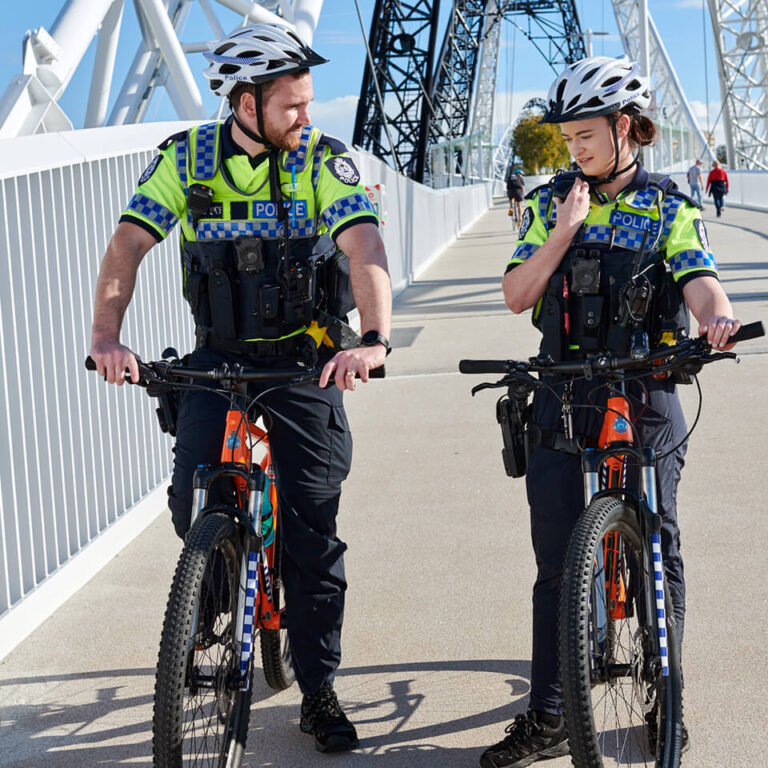 PART OF THE TEAM
Join a force of caring and compassionate people who will always have your back.
Career and Benefits
Joining the WA Police Force is more than just a job. It's a career that opens up countless opportunities.
Explore endless career paths
Training and development opportunities
What are the mandatory requirements?
You need to be 17 years and 6 months of age, or older to apply. However must be 18 years old upon appointment (there's no maximum age). You must have a manual or automatic driver's licence and be an Australian permanent resident or citizen (or citizen of New Zealand).
Can I apply if I have a criminal record or traffic offences?
Yes. Everyone is encouraged to apply, although there are some types of convictions which may impact your application. Submit your application, be honest and disclose all relevant information. We will then review and consider each person's circumstances individually.
Is there an age limit to becoming a police officer?
There is no age limit to apply for the WA Police Force. You must be 17 years and 6 months or older to apply for a Police Officer (Entry-level) and over 17 to apply for Cadet or Police Auxiliary Officer roles.
Are tattoos allowed?
Yes, you can apply if you have a tattoo. You will be required to send a photo and we will review your tattoos to ensure they comply with our policies.
Images depicting drugs, death or violence are likely to be considered unsuitable if visible when wearing a short sleeve shirt.
Face tattoos are currently not permitted and tattoos on the neck and hands will be considered on a case-by-case basis. All other tattoos will be assessed considering their location, size, and imagery.